Event Details
USC Price, NAPA Regional Forum on State Governments: Governing Across the Divide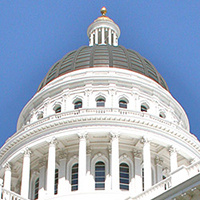 The USC Sol Price School of Public Policy and the National Academy of Public Administration are partnering to host, "Governing Across the Divide" – the first in a series of forums to examine the challenges facing state governments.
This full-day, interactive symposium will work to identify best practices, obstacles, and opportunities for states to actively address the needs of their residents. Thought leaders, practitioners and academics will gather to discuss, debate, and consider the changing roles of states in the areas of environmental policy, health care, and with the evolving roles of local and state government partners.
Please note: This event is invitation only.