Event Details
Tokyo Global Conference 201: USC Price School Reception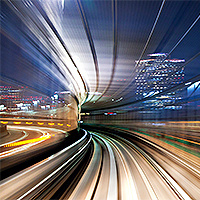 Dean Jack Knott invites you to join us for the Price School Alumni and Friends Reception at the USC Global Conference in Tokyo.
Connect with Price alumni, faculty, and staff as well as learn about the new developments in the Price School.
*Note that non-conference attendees are welcome to attend the reception
Grand Hyatt Tokyo
French Kitchen
The Chef's Table
6-10-3 Roppongi, Minato-Ku
Tokyo, Japan, 106-0032
Phone: +81.3.4333.1234

Please respond by Monday, September 18, online at: http://priceschool.usc.edu/events/tokyo-rsvp/
For questions or additional information, contact Sylvia Dsouza at: sylviads@usc.edu or 213.821.8179.
----------------------------------
If you are attending the 2017 USC Global Conference, please make sure to attend the sessions featuring our USC Price professors:
Friday, September 22
Residence Basil
1:15 p.m. - 1:50 p.m.
"Japan's Creative Economy: The Cultural Industries in Tokyo and Beyond" featuring Elizabeth Currid-Halkett, James Irvine Chair in Urban and Regional Planning and Professor of Public Policy; and Jack H. Knott, Dean and C. Erwin and Ione L. Piper Chair
Saturday, September 23
Grand Ballroom
9:00 a.m. - 10:00 a.m.
"U.S.-Japan: Shared Concerns in an Unpredictable Global Environment" - A Conversation with General (ret.) David H. Petraeus, USC Judge Widney Professor
For more information on the USC Global Conference, click here.