Event Details
Do Limits on Deductibility of Charitable Gifts Matter?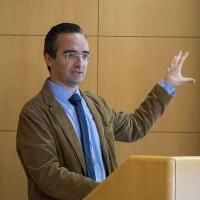 Center on Philanthropy and Public Policy - Nonprofit Research Seminar Series
Assistant Professor Nicolas Duquette discusses the impact on tax policy, specifically focusing on charitable giving.
Policymakers are increasingly interested in novel changes to the charitable contribution deduction, in particular, lowering the limit on the amount donors can deduct each year. This paper is the first attempt to estimate the importance of the deductibility limit for charitable giving. I describe changes over the period 1952--1969 that encompassed all changes to date to the deductibility limit, and presents time series evidence describing changes in giving spanning those changes. I then exploit the two most recent changes in contributions (1964 and 1969) and three datasets of contributions reported by individual charities to estimate causal microeconomic effects. I do not find strong evidence of a sizable causal effect of the deduction limit on giving.
Kindly RSVP to Ani at cppp@usc.edu by October 19 if you will be attending.