Event Details
Urban Land Institute Fall Meeting - Price School Reception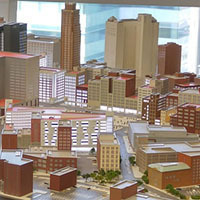 Greenland USA Metropolis Showroom
(Map)
USC Price Real Estate Affiliates invites you to a networking reception at the Urban Land Institute (ULI) Fall Meeting on Monday, October 23, 2017, from 6-8 p.m.
Greenland USA Metropolis Showroom
777 South Figueroa St.
For over 30 years, USC Price has been leading real estate education. We are pleased to announce the launch of the Price Real Estate Affiliates to bring together our graduates, support our students, and continue to advance the profession.
*Note that non-conference attendees are welcome to attend the reception.
Business attire.
Please respond with your attendance online by Wednesday, October 18: http://priceschool.usc.edu/events/uli/