Event Details
"Different Ways to Get to the Same Workplace" How Does Workplace Location Relate to Commuting by Different Income Groups?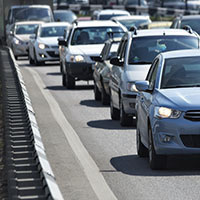 Please join us for our fourth METRANS Research Seminar of 2017. This event is open to the public, so please feel free to share the invitation with your friends and colleagues.

Presenter: Lingqian Hu, Associate Professor of Architecture and Urban Planning, U. of Wisconsin-Milwaukee

Lunch will be served. Please RSVP so we may reserve your lunch.