Event Details
2017 METRANS International Urban Freight Conference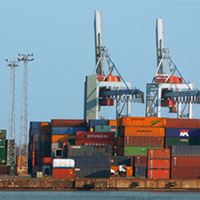 Hyatt Regency, Long Beach, CA
(Map)
Organized by the METRANS Transportation Center, the purpose of I-NUF is to provide a forum for multidisciplinary research on all aspects of urban freight. A second purpose of I-NUF is to raise the visibility of urban freight research. I-NUF is recognized as the premier venue for urban freight research. It draws participants from around the world representing the research community, the private sector, and government.
I-NUF 2017 will feature papers and presentations in the following thematic areas:
Local/last mile pickup and delivery
Trade nodes and hubs – ports, airports, distribution hubs
Freight modes – trucking, rail, water
Urban modeling and planning
New technology
Changing consumption, production and spatial organization
Best practices
More information is available on the 2017 I-NUF website: https://www.metrans.org/2017-i-nuf-overview
To register, visit: https://www.metrans.org/2017-i-nuf-event-registration
KPMG China Opportunities
KPMG China
At KPMG, our purpose is to "Inspire Confidence and Empower Change", helping China to open its doors to the rest of the world and work with our clients to create
the future.
As one of the world's leading professional firms offering Audit, Tax and Advisory services, we have around 10,000 partners and staff working across 16 cities in China. We are looking for top students who are passionate, committed and eager to
succeed – all degree disciplines are welcome.
Audit
Our audit professionals are never short of exciting projects. Essentially, we give clients our view on whether their financial statements are a "true and fair" reflection of reality. Also, central to this service, is helping companies respond to changing
financial standards, address accounting challenges arising from business changes, improve overall corporate performance and ultimately, increase their value.
Tax
As a tax professional with KPMG, you will be joining a team that helps clients address critical business issues. From interpreting legislation to long-term planning and strategies – often on a global scale. You will help organisations and individuals
realise tax efficiencies while meeting the highest standards of compliance. We are dedicated to delivering long-lasting value to our clients.
Advisory
Our advisory practice works with diverse clients, including government organisations and large financial corporations to address their strategic needs in terms of growth, performance and governance. When you join advisory, you will be part of a multidisciplinary team delivering services that reflect the changing circumstances of our clients and the markets in which they operate.
Why KPMG China?
Apart from contributing to your home country and being amongst family and friends, China offers a wealth of economic opportunity. Not only this, a vibrant and modern cultural scene will help you to achieve a quality work / life balance. At KPMG China we provide international opportunities and a global environment but with a localised culture in China and Hong Kong.
How to apply
If you are interested in our KPMG Graduate Programme, please complete the online application form at kpmg.com/cn/careers.
Personal data will be collected for recruitment purposes only.
Contact us
UK - Maria Forrest E:maria.forrest@kpmg.com
On-Campus Recruiting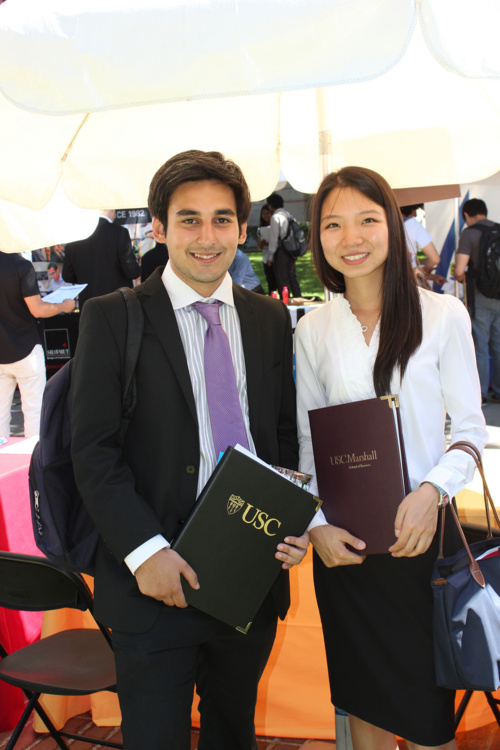 Student Union (STU)
(Map)
STU B1
Looking for a job or internship? Sign your On-Campus Recruiting (OCR) contract to be eligible for recruiting interviews!

OCR gives current USC students the opportunity to interview with employers who visit the Career Center during the Fall and Spring semesters. Full-time jobs and paid internships are offered
through the program.

Find OCR listings in connectSC under the "Jobs, Internships & OCR Interviews" tab beginning in late August. Interviews occur mid September through mid November for the Fall semester and
mid January through mid April for the Spring semester. Resume submission deadlines vary, so check connectSC often!

For more information & how to get started visit https://careers.usc.edu/students/find-a-job/sign-up-for-on-campus-recruiting/
Donuts with the Dean
Alice and Eleonore Schoenfeld Symphonic Hall (AES)
(Map)
Grab a free donut and share your questions, ideas, and impressions with Robert Cutietta, Dean of USC Thornton, in this informal feedback session.
Man of Cinema: Wajda for the Twenty-First Century
USC Max Kade Institute
(Map)
The Slavic Languages and Literatures presents a conference on the topic of film auteur Andrzej Wajda. The event will feature academic talks, film screenings, musical performances, and a reception with Polish food.
10.00 am Breakfast
10.30 am academic panel
12.30 lunch
1.30 academic panel
4.00 Screening of Miro Kepinski's "Night Shift" accompanied by live music by Miro Kepinski and students from Thornton School of Music
5.00 Conversation with composer Miro Kepinski
5.30 Reception with food catered by Polka Polish Restaurant
Don't miss the Thursday, Oct. 19 screening of the film Danton, followed by a conversation with actor Andrzej Seweryn.
Price Undergraduate Student Workshop: My Career Essentials
Rx Research Services Foundation Recruitment Visit
Grace Ford Salvatori Hall (GFS)
(Map)
329
Rx Research Services Foundation will be visiting campus to discuss their Clinical Trial Assistant Apprenticeship Program.
Rx Research Services Foundation helps biotech, pharma, medical device and food companies to identify and onboard entry-level employees in Regulatory Affairs, Quality Control, Medical Affairs and Clinical Research.
Position Summary
This program is an 18-24 month apprenticeship designed to train the graduate for a career as a clinical trial assistant within the scientific products industry. Practical, on-site instruction at a host company in the areas such as clinical trial team support.
Outcomes for apprentice
Regular performance based salary increases
Potential conversion to company payroll
Two industry recognized certifications
To RSVP, you must submit your resume at: https://meirxrs.com/apprenticeship-program/
Enter the code USC10/20 in the comments box.
Contact
For questions about the Apprenticeship & campus visit, please contact:
Octavio Avila, oavila@usc.edu
LA History & Metro Studies Group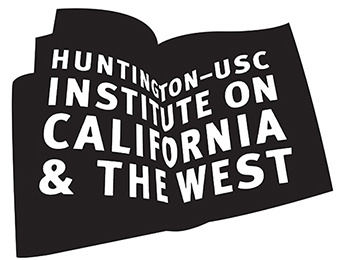 The Huntington Library
(Map)
Munger Research Center, Seaver 1-2
"Ephemeral Forums, Enduring Communities: Latina/o Community Building and Belonging in South East Los Angeles, 1980-1997."
(pre-circulated paper)
Jorge Leal, Ph.D. candidate, UC San Diego
______
http://dornsife.usc.edu/icw/lahistorymetro/
https://www.facebook.com/LAHistoryMetroStudiesGroup
All sessions will begin at 10:30am in the Seaver Classrooms in the Munger Research Center, Huntington Library, unless otherwise noted. Please check e-mail announcements for exact location of sessions. Some sessions will be held in the smaller Seaver classroom and attendance will be capped. Parking is free. Sessions will begin at 10:30am, and lunch will be served at noon for attendees who RSVP before the posted deadline. The Huntington Library is located at 1151 Oxford Rd, San Marino, CA 91108.
For sessions with a pre-circulated paper, the paper will be made available approximately 2 weeks prior to the seminar through a link in the email announcement for the session. We kindly request that attendees access and read the papers before coming.
If you are not on our mailing list and would like to receive announcements for these sessions, please fill out the form at http://tinyurl.com/LAMetroList.
For more information, email the group coordinators— Kathleen Feeley, Ian Baldwin, Becky Nicolaides, Andrea Thabet, and Caitlin Parker—at LA.History.Group@gmail.com.
Southern California Political Behavior Conference: "Dynamics of Difference: Religion, Race, and Gender in the 2016 U.S. Presidential Election"
10:30am – noon: Religion, Race, and Voting
Janelle Wong (University of Maryland), "The Evangelical Vote and Race in the 2016 Presidential Election"
-Discussant: Christian Grose (USC)
Nazita Lajevardi (Michigan State University), "The Others: The Dehumanization and Political Isolation of Muslim Americans"
-Discussant: TBA
Noon – 1:00pm: LUNCH
1:00pm – 3:00pm: Mobilizing Minority Voters
Natalie Masuoka (Tufts), Hahrie Han (UCSB), Vivien Leung (UCLA), and Bang Zheng (UCLA), "Understanding the Asian American Vote in the 2016 Election"
-Discussant: Pei-te Lien (UCSB) tentative
Ricardo Ramirez and Romelia Solano (University of Notre Dame), "Selective Recruitment or Forgotten Voters? Targeted Mobilization of Latino and African American Voters in 2016"
-Discussant: Matt Barreto (UCLA)
Christopher Parker (University of Washington) and Christopher Towler (Sacramento State), "Between Anger and Engagement: Trump and Black Americans"
-Discussant: LaGina Gause (UCSD) tentative
3:00pm – 3:30pm: BREAK
3:30pm – 5:00pm: Gender, Race, and Voting
Lorrie Frasure (UCLA), "Women Voters, Attitudes on Feminism, and Voting in 2016"
-Discussant: TBA
Christian Phillips (OSU), "Being Heard and Not Seen: Hillary Clinton and the Descriptive Representation of White Women"
-Discussant: TBA
5:00pm – 7:30pm: DINNER
Interview Day for PharmD Fall 2018 Admission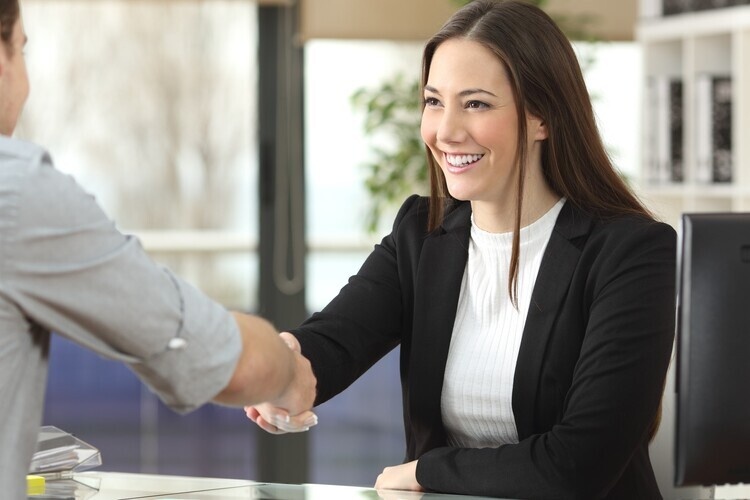 John Stauffer Pharmaceutical Sciences Center (PSC)
(Map)
Interview sessions are held at USC School of Pharmacy for invited students who have applied to the PharmD Fall 2018 class.
All interviews consist of two parts: an oral interview and a writing test. The purpose of the interview is to assess the candidates oral and communication skills, writing skills, leadership ability, and motivation or potential to be a successful pharmacist.
All applicants offered an interview will be notified two to three weeks prior to the scheduled interviews. An interview acceptance confirmation is required. Interviews are rarely rescheduled.
For more information, contact us at pharmadm@usc.edu or 323.442.1466.