Event Details
Biotechnology Lecture Series: "R&D Insights from Lab Bench to Patient Bedside"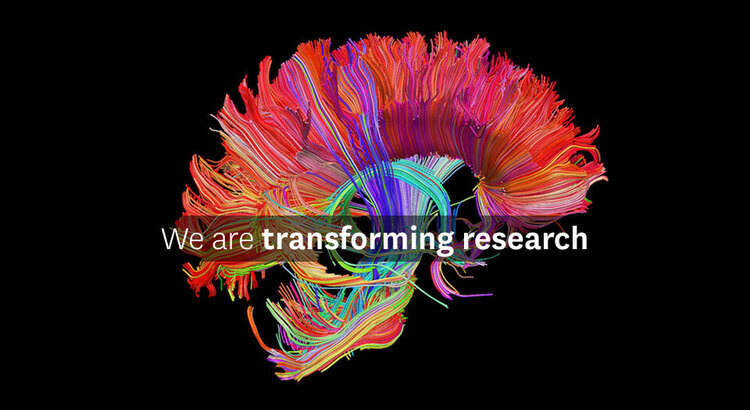 USC Health Sciences Campus
(Map)
USC researchers have the opportunity to gain research and development insights with a new biotechnology lecture series sponsored by Amgen and the Eli and Edythe Broad Center for Regenerative Medicine and Stem Cell Research at USC.
The weekly lecture series, "R&D Insights from Lab Bench to Patient Bedside" takes place Thursdays at 10:30AM-12:00PM at USC's Health Sciences Campus from September 1, 2016 through November 10, 2016.
The talks will feature Amgen scientists speaking about:
Identifying a possible therapeutic target and its role in disease
Increasing therapeutic efficacy and safety
Process development, devices and manufacturing
Case studies from bench to clinic
Lectures will take place at the BCC First Floor Seminar Room or ZNI Herklotz Seminar Room.
RSVP at http://www.usc.edu/esvp (use code: amgenlecture). Space is limited. Preference will be given to SCRM master's students, PhDs, and postdocs, and attending all lectures is mandatory.
Please contact qliumich@usc.edu or karenw03@amgen.com for further details.
Diversity and Inclusion Summit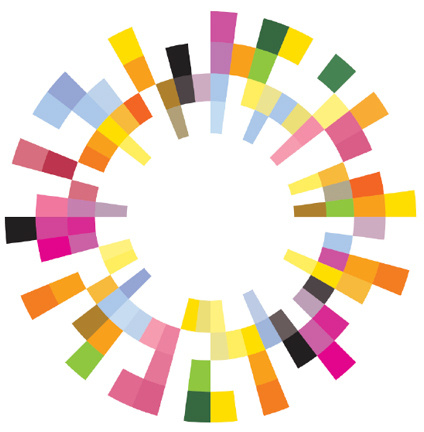 USC School of Dramatic Arts
(Map)
The USC School of Dramatic Arts is hosting its second annual Diversity and Inclusion Summit on Oct. 27, 29, & 30, 2016. Consisting of a series of interactive workshops, panel discussions and performances, the summit was created to foster community through civic and conscious dialogue around issues of race, gender, culture and identity.
Organized by SDA Associate Professor Anita Dashiell-Sparks who also serves as the School's Diversity Liaison Officer, these events are a catalyst to spark a series of conversations and strategies to cultivate and sustain an artistic, innovative and inclusive environment that reflects the evolving communities of the 21st century. The theme for 2016 is Crossroads – Embracing Race, Class and Gender in Theatre, Television and Film.
All events are open to the entire USC community.
Faculty Master Dinner
Everybody's Kitchen (BSR)
(Map)
Dining Room
Guest speaker, Elahe Nezami, Associate Professor of Clinical Preventive Medicine (Educational Scholar), Associate Dean For Graduate Programs (Ug, Master's and Professional Programs)
Out of Town Information Session for Prospective Students
Members of our Admissions team will be hosting information sessions outside of the Los Angeles area for prospective students interested in our entry-level master's degree program. RSVP required; please click link below for further details.
UC Davis Pre-Health Conference in Davis, CA: October 8, 2016
Berkeley, CA: October 9, 2016
OTAC Conference in Pasadena, CA: October 27-29, 2016
AOTA Student Conclave in Dearborn, MI: November 18-19, 2016
Contact: info@chan.usc.edu
USC Health & Wellness Week, featuring the PAC 12 Fitness Challenge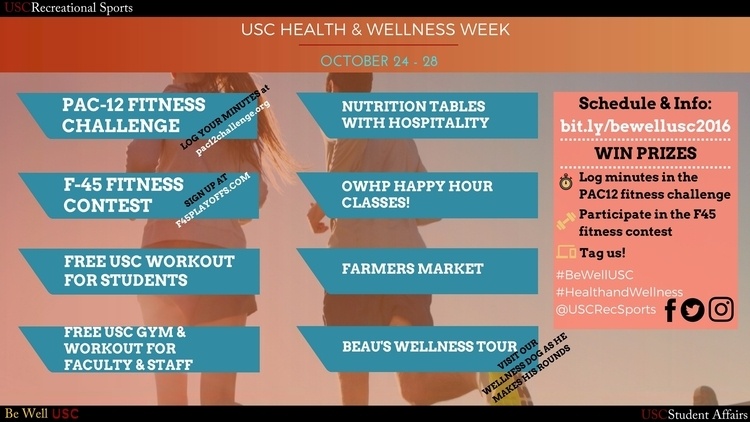 Join us October 24 – 28, 2016, for USC Health & Wellness Week, featuring the Pac12 Fitness Challenge! "Every Movement Counts," so log in your minutes walking to class, practicing meditation, eating a healthy meal, or working out, and help USC beat the other PAC 12 schools!
HOW IT WORKS
Represent USC by registering at pac12challenge.org
Take advantage of a full week of FREE USC Health & Wellness Week activities on campus, including free access to the Lyon Center
Log in your minutes for health, wellness, fitness, self-care (even walking/boarding/biking to your car or class!)
Help USC come out on top of the PAC!
Share how you're meeting the challenge or what wellness means to you on social with hashtags #BeWellUSC and #HealthandWellness!
On-Campus Recruiting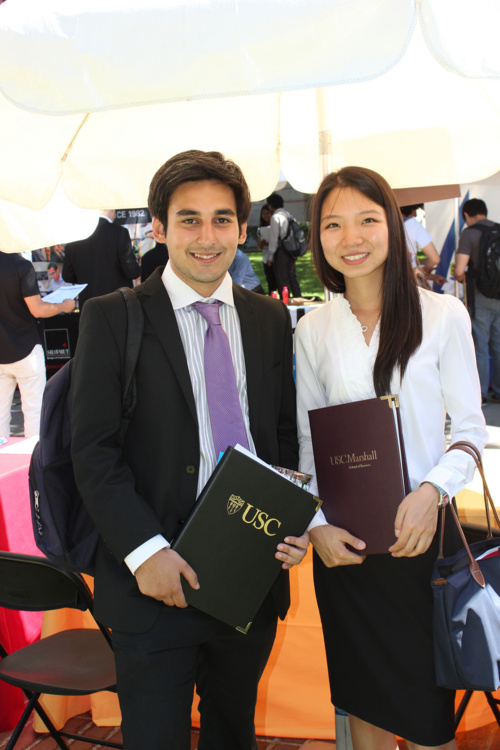 Looking for a job or internship? Sign your On-Campus Recruiting (OCR) contract to be eligible for recruiting interviews!

OCR gives current USC students the opportunity to interview with employers who visit the Career Center during the Fall and Spring semesters. Full-time jobs and paid internships are offered
through the program.

Find OCR listings in connectSC under the "Jobs, Internships & OCR Interviews" tab beginning in late August. Interviews occur mid September through mid November for the Fall semester and
mid January through mid April for the Spring semester. Resume submission deadlines vary, so check connectSC often!

For more information & how to get started visit http://careers.usc.edu/students/info/ocr
Cybersecurity Summit for Small & Medium-Sized Manufacturers
The Cove at the University Of California, Irvine
(Map)
Suite #250
No business is too small to be hacked!
Join us for this informative event about Cybersecurity in manufacturing!
Why Should You Attend?
60% of cyber attacks were on small business
50% of small businesses reported being the target of a cyber attack
21% of manufacturers have suffered a loss of Intellectual property
86% of procurement departments would consider removing a supplier due to a breach
Only 29% of small businesses know the steps to improve cybersecurity
Contact Info:
If you have questions or need additional information, contact Jim Watson atjwatson@cnmi.bz.
Sponsor Info:
If you would like to participate in the Vendor Showcase, please contact Jose Anaya at janaya@elcamino.edu
AGENDA
08:00 am - 09:00 amRegistration, Badging, Continental Breakfast, and Networking
09:00 am - 09:15 am Welcome Remarks
09:15 am - 09:45 am Morning Keynote
09:45 am - 10:30 am Panel #1: Vulnerability of Manufacturing to Cyber Attacks
10:30 am - 11:15 am Networking Break and Vendor Showcase
11:15 am - 12:00 pm Panel #2: Risks and Liabilities of Cybersecurity
12:00 pm - 01:15 pm LUNCH, NETWORKING, VENDOR SHOWCASE
01:15 pm - 01:45 pm Afternoon Keynote
01:45 pm - 02:30 pm Panel #3: How to Assess Your Cyber Risks
02:30 pm - 03:30 pm Panel #4: How Manufacturers Are Protecting Themselves Against Cyber Attacks
03:30 pm - 03:45 pm Closing Remarks
03:45 pm Adjourn
FAQs for the Cybersecurity Summit Event
What are my directions/parking options getting to the The Cove at UC Irvine?
Directions from North of UCI
1. Proceed South on 405 or 55 to the 73 South
2. Exit Bison Avenue off the 73
(Last exit before toll begins, so no need to pay)
3. Left turn onto Bison Ave.
4. Left onto California Ave.
5. Take the 1st left into our parking lot
Directions from South of UCI
1. Take 405 North
2. Exit Culver Drive and turn left
3. Turn right on Campus Drive
4. Turn left on E. Peltason
(on the other side it is called Berkeley)
5. Turn left onto Bison Ave.
6. Turn right California Ave.
7. Take the 1st left turn into our parking lot.

Please note: Our building runs parallel to California Ave and we are next door to the Starbucks.
Ample free parking is available.
Where can I contact the organizer with any questions?
Jim Watson at jwatson@cnmi.bz or 310-263-3064
What is the refund policy?
In order to receive a refund, we must receive written email notification by October 25th, by Noon.
Pause for Paws - Happy Hour with OWHP
Understanding Basic Sentence Structure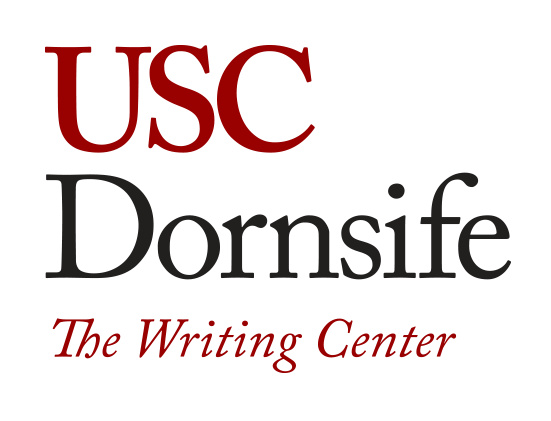 California Legislative Analyst's Office Info Session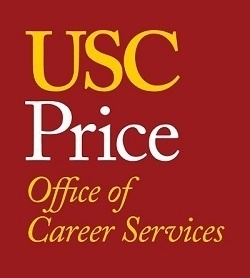 Members from the LAO will join just to discuss discuss several fiscal and policy analysts and internship opportunities.
Students must RSVP on PriceNet.