Event Details
Maya Women and the Textile Tradition: Agency and Livelihood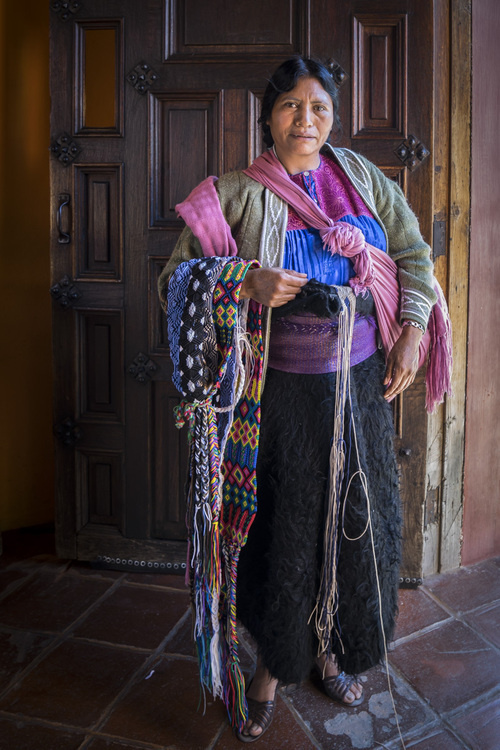 Doheny Memorial Library (DML)
(Map)
Ground Floor Rotunda
The indigenous Maya people, who inhabit the area of Southern Mexico and northern Central America, have a distinguished, centuries-long tradition of creating vibrant textiles. Women produce most of these woven materials. The creative labor is a means of economic sustenance, of advocating for their human and civil rights often in opposition to patriarchal conventions, and of advancing their wellbeing as mothers, breadwinners, and artists.
USC alumna Marie Plakos '70 is a photographer, sociologist, and educator with a longtime interest in documenting the work and lives of the women artists in the Mexican state of Chiapas. On view here is a selection of her photographs along with textiles and transcripts of her interviews with the artists. The transcripts create a small but essential space for the voices of Maya women to speak alongside their work. Additional items from the libraries' collections trace some of the artistic heritage of the Maya people.
KUNDALINI YOGA - Movement Meditation Series
University Religious Center (URC)
(Map)
Fishbowl
In India, yoga is a system for wellbeing on all levels: physical, mental, emotional & spiritual. Classes at the University Religious Center are taught by certified, dynamic, and highly experienced teachers. Classes focus not just on physical fitness and health but also on connecting to our center and finding peace through meditation-in-movement.
Classes are free for USC students and staff. No registration is required.
Yoga mats and accessories are provided on a first-come, first-served basis. Please be advised that we close admission 10 minutes after the start time or when capacity (25) is reached.
Why Don't They Understand Me? Tips for Perfect English Pronunciation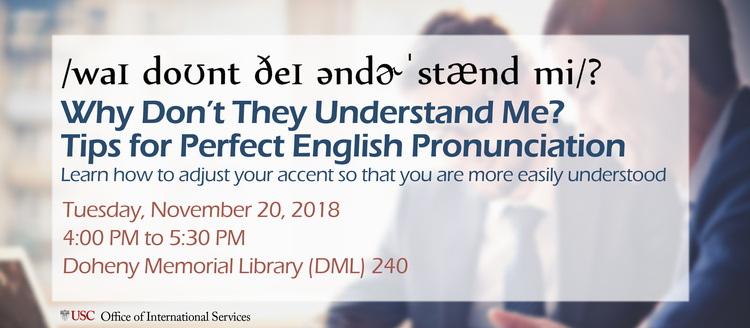 Doheny Memorial Library (DML)
(Map)
240
While English is the lingua-franca in U.S. academic and business settings, the variety of English accents can cause communication breakdowns. In this workshop led by American Language Institute master lecturer Barry Griner, you will learn areas of pronunciation that you can adjust so that your accent is more easily understood. RSVP here!