Event Details
Professionalism, Civic Activism, and Challenges Facing Nonprofit Organizations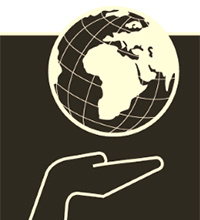 Center on Philanthropy and Public Policy - Nonprofit Research Seminar Series
Georgia State University Assistant Professor Mirae Kim comes to Price to speak about the challenges that confront nonprofit groups in the contemporary political and civil environements.
Abstract:
For many nonprofits, balancing growing professionalism with the organization's traditional roots in civic activism poses many challenges. One of the managerial challenges is to ensure fair compensation for their employees while making prudent allocation of scarce financial resources. This study evaluates the pervasive, yet controversial belief that nonprofit employees choose to work for lower wages because they receive intrinsic rewards from their jobs. We present data from an online experiment of executive directors at approximately 500 nonprofits along with their organizations' Form 990 filings to uncover the mechanism behind the so-called "donative-labor hypothesis." In the same online study, we also assessed the credibility of the reported operating efficiency for a hypothetical nonprofit as perceived by nonprofit leaders. With the two experiments, we discuss how the overhead starvation cycle might be related to the expectation of donative labor in the nonprofit sector.
Kindly RSVP to Ani at cppp@usc.edu by November 2nd if you will be attending.