Event Details
The Evolution of a Social Activist (How I Found My Voice!)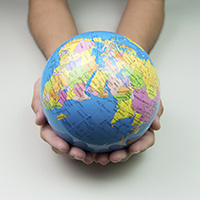 Price Center for Social Innovation (CSI) Social Innovators Seminar
Speaker:
Tanya Tull, CEO, Partnering for Change
Description: Leading homelessness advocate Tanya Tull is serial social entrepreneur who founded Para Los Ninos, A Community of Friends, and Partnering for Change, and co-founded LA Family Housing. She will share her "light-bulb moments" over four decades in what she calls "a front-row seat to an American tragedy." She believes that our often well-meaning but faulty efforts to help end homelessness, have instead created a new subclass that may be here to stay.
Sponsored by:
Sol Price Center for Social Innovation
Tuesday, November 14, 12-1:30pm
RSVP to stacia.fewox@usc.edu for lunch and location.