Event Details
Challenges and Opportunities in Health Care Reform: Balancing Costs, Coverage and Quality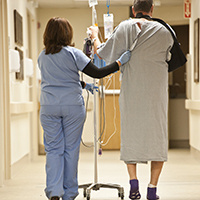 Davidson Continuing Education Center (DCC)
(Map)
Vineyard Room
The USC Schaeffer Center for Helath Policy & Economics and the National Academy of Social Insurance are co-hosting a seminar titled Challenges and Opportunities in Health Care Reform: Balancing Costs, Coverage and Quality on November 16, 2017 at 3:00 PM, at USC's Vineyard Room (Davidson Center). Please see the attached flyer for more information.
Leonard Schaeffer will provide opening remarks at the event followed by a panel discussion with Professor Dana Goldman as moderator and Seth Seabury among the panelists. Other panelists include Zubin Eapen (CareMore), Thomas Rice (UCLA), Gerald Kominski (UCLA), and Ben Veghte (NASI).
For more information or to view the event schedule, visit: http://healthpolicy.usc.edu/NewsItem.aspx?ID=294
If you'd like to attend, please RSVP here. Space is limited.