Event Details
Personal Finance Workshop - Vets@Price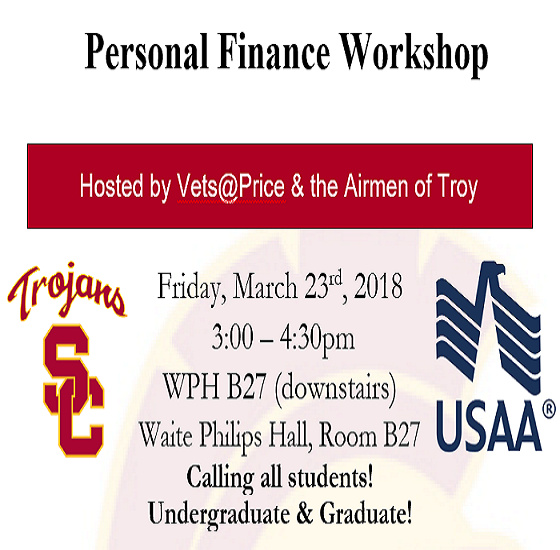 Waite Phillips Hall (WPH)
(Map)
B27
Vets@Price will be hosting the Personal Finance Expert at Los Angeles Air Force Base, as well as a Finance Counselor at USAA Bank to discuss many student related money / personal finance topics:
• What is an IRA? How do I start one?
• What is the difference between Roth v. Traditional?
• What are the maximum contributions to IRAs?
• What should I know about a 401(k)?
• What is the Thrift Savings Plan (TSP)?
• How to utilize Credit Card rewards?
• Explanation on Mutual Funds
• (military) Blended Retirement System Overview
AND MANY MORE!
Questions: PriceVet@USC.EDU, or like our FB Page: Veterans at Price!