Event Details
USC National Safe Schools Summit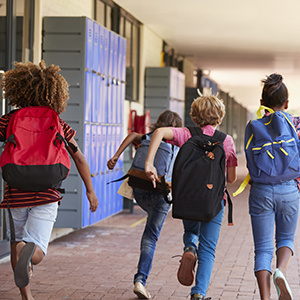 Reducing school violence is a national imperative. Yet, too often, violent events only prompt sensationalized news coverage and intractable arguments. What is needed are new ideas, informed conversations and a readiness to break through the rhetorical stalemate toward a new understanding of school safety. To advance productive efforts, the University of Southern California (USC) will present the National Safe Schools Digital Summit on October 24, during America's Safe Schools Week. While similar summits are typically presented to an in-person audience, all Americans have a stake in school safety, and there is not a big enough venue in America to cater to all stakeholders. By leveraging online capabilities and social networks, the summit will allow USC to reach potentially millions of people across the country and in a way that is accessible, convenient, and cost-free.

The live-streamed summit will consist of three panel discussions:
Panel 1 - Students are the Nation's Greatest Asset: Those most affected by school violence—students— are often left out of school safety conversations. A panel of students from schools affected by violence will share critical insights into their school experience, their concerns, and the role they can play in supporting a safer school environment.
Panel 2 - There is No Profile for School Security: Panelists hailing from the security, public safety and public health community will discuss trends in school violence, best practices for creating a more secure campus environment, and the innovative approaches that can enhance school safety.
Panel 3 - When a School Shooting is the Story: Panelists from the media industry (e.g., reporters, editors, publishers and media executives) will explain how decisions are made when covering an instance of school violence and how media reporting can oscillate between valid on-scene fact-gathering and sensationalized, excessive coverage.
The summit will be filmed at a closed studio at USC. Each 45-minute panel will include 30 minutes of panelist remarks, followed by about 15 minutes of Q&A. Audience questions will be solicited through social media and answered during the live event.