Event Details
Dean's Policy Breakfast Series: Environmental Barriers to Business Decisions in California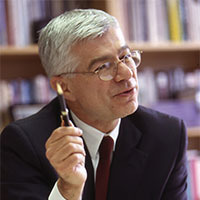 Davidson Continuing Education Center (DCC)
(Map)
Vineyard Room
Presented by the USC Price Athenian Society
It is with great pleasure that we invite you to attend our second Dean's Policy Breakfast Series event, "Environmental Barriers to Business Decisions in California" at the USC Sol Price School of Public Policy.
We will discuss how to navigate California's progressive environmental regulations, while still promoting our State's culture of innovative business strategy.
President of the Western States Petroleum Association, Catherine Reheis-Boyd, and Director of the Environmental Defense Fund's California Oil and Gas Program, Timothy O'Connor, will join Price Professor and Research Director for the USC Schwarzenegger Institute for State & Global Policy, Daniel A. Mazmanian in a conversation about the tensions between environmental regulation and business during this time of significant political and technological change.
Register here by Friday, March 31st.