Event Details
Maya Women and the Textile Tradition: Agency and Livelihood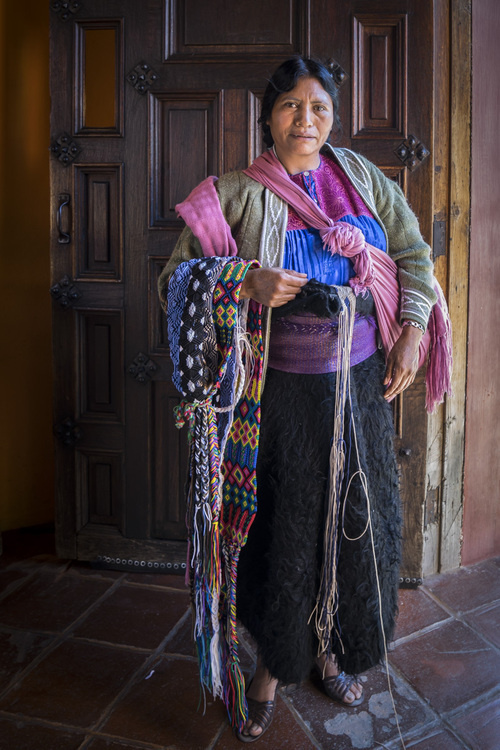 Doheny Memorial Library (DML)
(Map)
Ground Floor Rotunda
The indigenous Maya people, who inhabit the area of Southern Mexico and northern Central America, have a distinguished, centuries-long tradition of creating vibrant textiles. Women produce most of these woven materials. The creative labor is a means of economic sustenance, of advocating for their human and civil rights often in opposition to patriarchal conventions, and of advancing their wellbeing as mothers, breadwinners, and artists.
USC alumna Marie Plakos '70 is a photographer, sociologist, and educator with a longtime interest in documenting the work and lives of the women artists in the Mexican state of Chiapas. On view here is a selection of her photographs along with textiles and transcripts of her interviews with the artists. The transcripts create a small but essential space for the voices of Maya women to speak alongside their work. Additional items from the libraries' collections trace some of the artistic heritage of the Maya people.
The MedTech Conference
Philadelphia Convention Center
(Map)
Meet our USC Stevens Center for Innovation team at The MedTech Conference September 24-26, 2018 in Philadelphia. Attending from USC Stevens will be:
Powered by AdvaMed, the MedTech Conference is an annual gathering of the world's leading medical technology professionals. The 3-day event will feature business development, innovative technology, and networking with policymakers, business executives and industry leaders.
CSU Grad School Virtual Fair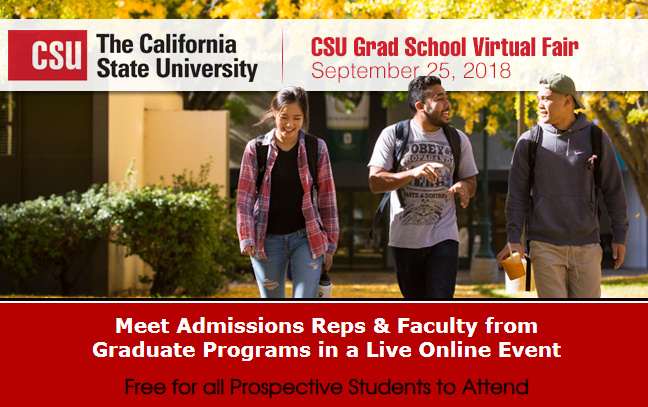 Interact Live with California State University Graduate Programs at this free event!
Trojan Talk with Google
Student Union (STU)
(Map)
STU B3
USC Info Session for Juniors/Seniors interested in non-tech roles
We're a lot more than just free food. Learn about our history, culture, and the impact you can make as a new grad or intern!
For more information on how we hire visit google.com/students
When:
Tuesday, September 25
Morning session: 10 - 11 am
Afternoon session: 2 - 3 pm
* Same session, please only attend one

Googlers:
Jordan Fowler (USC Alumna) and Ellie Shannon are your points of contact

RSVP via the Events tab in connectSC to attend*. Note: Arrive early as check in is on a first-come, first-serve basis. Click here to read more about how to prepare.

* If you do not attend the Trojan Talk, your resume will not be shared with the hosting organization and your absence will be noted by the employer.

For more information, check the employers interview schedule in the Jobs & Internships tab of connectSC.
I3 - Investigate Industries and Internships: Financial Services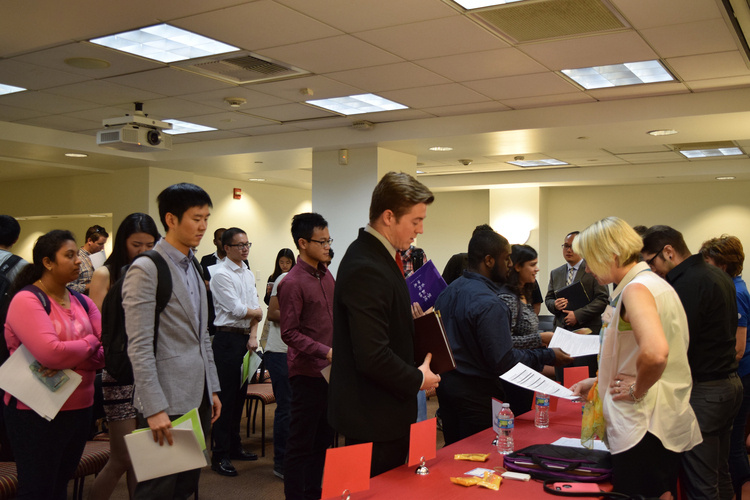 Ronald Tutor Campus Center (TCC)
(Map)
350-352
Wondering what you can do with your major? Looking for an internship? Interested in learning more about what working in certain industries is like? This event is for you!
Investigate Industries and Internships (i3) is designed for undergraduate students who are exploring various career options, eager to hear professional journeys, and looking for internship opportunities to help determine what path to take. At an i3 event, you can learn how employers broke into their respective industries, hear about what it is actually like to work in the field, and network with them to let them know what makes you a great intern. All participating employers offer paid internships for fall, spring, or summer semesters, so this is your chance to learn more about their company and make a great impression.
View the complete event details here.
RSVPs are requested for this event. Log in to connectSC, search for the event under "Events" and click "RSVP."
Please contact us at (213) 740-9105 if you have any questions. If you are a part of a student organization that would like to see a certain industry represented, please email Gina Ibrahim at gibrahim@usc.edu.
Master of Education in Educational Counseling (EC) Program Webinar Session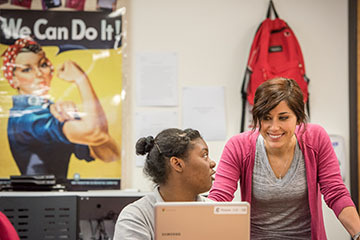 Please join the USC Rossier School of Education to learn more about the Master of Education in Educational Counseling program. This webinar will provide an overview of USC Rossier, the curriculum and opportunities as a graduate student. Faculty and admission representatives will share their perspective on the program and its benefits. We hope to see you there!
USC Paleosciences Research Seminar Series

Zumberge Hall (ZHS)
(Map)
130
The USC Paleosciences Research Consortium Presents:
Brian Atkinson, PhD "Fossils, Phylogenetics, and Disparity: Reconstructing the Initial Diversification of Cornales, the Dogwood Order"
Dr. Atkinson's research program involves exploiting the fossil record to reconstruct macroevolutionary patterns and relationships of seed plants. He focuses on Cretaceous and Paleogene conifers and flowering plants. Recently, he has investigated Antarctica's role in the diversification of seed plants during the early Mesozoic (Triassic and early Jurassic).
USC Stem Cell Seminar: Helen Goodridge, Cedars-Sinai—"Myeloid cell heterogeneity, origins, and functional programming"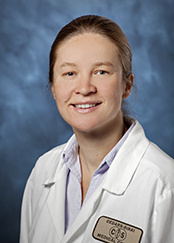 Broad CIRM Center (BCC)
(Map)
First Floor Seminar Room
Live webcast at keckmedia.usc.edu/stem-cell-seminar
Myeloid cells, including neutrophils, monocytes and dendritic cells (DCs), play key roles in anti-microbial defense, as well as inflammatory diseases, cancer and aging. My lab's main research focus is on pathways and mechanisms of myeloid cell production by hematopoietic stem and progenitor cells. Our recent studies have revealed that inflammatory monocytes are heterogeneous, and that they arise from bone marrow progenitors via two independent pathways that yield distinct monocyte subsets. In ongoing studies, we are investigating how pathogens, cancer and aging impact monocyte production and functional programming.
Host: Qi-Long Ying
Marine & Envir Bio Seminar--Dr. Christopher Lowe, LBSU
Allan Hancock Foundation Bldg.
(Map)
153/Torrey Webb Room
Recovery of white sharks in the Northeast Pacific and what this means for coastal communities
Despite the challenges in studying white sharks, there is growing evidence of population recovery resulting from state and federal protection, recovery of marine mammal populations and improved fisheries management. Southern California coastal beaches are known seasonal nursery habitat for white sharks in the Northeast Pacific. However, juvenile white sharks appear to be temperature sensitive and their distribution and movements influenced by regional oceanographic conditions. Because of this population increase and milder winter conditions, there is a highly likelihood that juvenile white sharks will be using coastal beach nursery habitat throughout more of the year. This increased abundance and behavior can potentially result in a higher degree of shark-human interactions, creating conservation and economic challenges for coastal cities.
Master of Education in Enrollment Management and Policy (EMP) Program Webinar Session
Join the faculty creators of the Master of Education in Enrollment Management and Policy program to learn about the new comprehensive graduate degree focused exclusively on enrollment management and policy.
Overview and industry insights with Jerome Lucido, PhD
Mini mock class and debrief, demonstrating the curriculum and learning environment with Don Hossler, PhD
Application Process
Q & A