The USC Sol Price School of Public Policy presents virtual events that examine timely public policy and development topics. Events are broadcast live over Zoom. A selection of recordings are available on our YouTube channel for viewing after events have passed. Watch the most recent talks below, and visit the event playlists to explore past events. The USC Price School is committed to providing relevant information on critical subjects that matter to us, and we look forward to continuing virtual programming that brings us together during these remote times.
Featured Upcoming Events
LABC 14th Annual Sustainability Summit
Monday, September 21
3:30 p.m. – 6:15 p.m.
Tuesday, September 22
7:30 a.m. – 4:00 p.m.
Please join the Los Angeles Business Council, in partnership with the USC Sol Price School of Public Policy and the USC Schwarzenegger Institute for State and Global Policy, for an all-new, virtual conference and networking experience from September 21-22. This year's Annual Sustainability Summit will cover a number of pressing topics, including international climate policy, regionalization of the energy grid, California's resiliency strategy in the face of growing natural disasters and more.
Featured Speakers:
The Honorable
Eric Garcetti,
City of Los Angeles
Carol Folt,
President,
University of Southern California
Dr. Daniel A. Mazmanian,
Chair, Presidential Working Group on Sustainability, USC Professor of Public Policy, USC Sol Price School of Public Policy
U.S. Congressman
Tony Cárdenas,
Member, House Committee on Energy and Commerce
U.S. Congressman
Alan Lowenthal,
Chair, Natural Resources Subcommittee on Energy and Mineral Resources
U.S. Congresswoman
Lisa Blunt Rochester,
Assistant Whip for House Leadership
David Kim, Secretary,
California State Transportation Agency
Commissioner
Liane Randolph,
California Public Utilities Commission
Rupam Soni,
Principal Public Affairs Representative, Metropolitan Water District of Southern California
Kevin Payne,
President and CEO, Southern California Edison

Current USC Price students and USC Price alumni are eligible for a discounted registration fee. For more information, please contact Harlisha Hamm, Director of Programs and Events, at [email protected].
---
The Future of Higher Education
Thursday, September 24, 2020
1:30 p.m. – 2:15 p.m. PST
Join USC Price School Interim Dean and USC Schaeffer Center Director Dana Goldman in conversation with Raynard Kington, an expert in education and health policy, for a wide-ranging discussion about the future of higher education in a post-COVID era. Kington is the former president of Grinnell College and former principal deputy director of the National Institutes of Health.
This webinar is a collaboration between the USC Sol Price School of Public Policy and the USC Schaeffer Center for Health Policy & Economics.
Featuring:
Raynard S. Kington, PhD, MBA, MD
Head of School, Phillips Academy, Andover
Dana Goldman, PhD
Interim Dean, USC Sol Price School of Public Policy, Director, USC Schaeffer Center,
Distinguished Professor of Public Policy, Pharmacy & Economics, USC School of Pharmacy and the USC Sol Price School of Public Policy
---
Price Talks: Coping with Loss from Covid-19 and the Impacts on Families
Wednesday, September 30, 2020
12:00 p.m. – 12:30 p.m. PST
Featuring: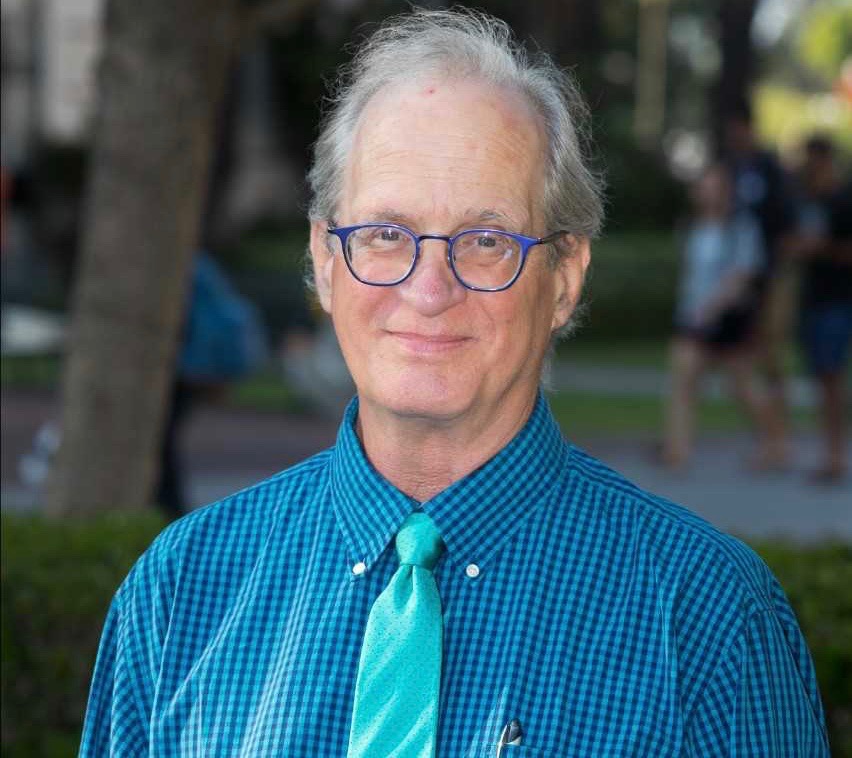 David Sloane,
Professor, USC Sol Price School of Public Policy
Emily Smith-Greenaway,
Associate Professor of Sociology and Spatial Sciences, USC Dana and David Dornsife College of Letters, Arts and Sciences
---
METRANS Industry Outlook 2020: Industry Perspectives on Responding to COVID
Thursday, October 1, 2020
12:00 p.m. – 1:30 p.m. PST
Industry Outlook 2020 will address the challenge of COVID in the transportation industry. The enormous drop in passenger travel has nearly emptied our airports and transit systems. The freight sector has fared better, but imports are down and the spike in e-commerce has not offset the general reduction in consumer demand. Are opportunities for consolidations, service reductions, or labor cost reductions equally available across industry segments? What are the longer-term implications of these shifts? Join us on October 1 to explore these challenges.
Featuring:
Michael Christensen,
Deputy Executive Director, Operations and Maintenance, Los Angeles World Airport
Phillip A. Washington,
Chief Executive Officer, Los Angeles County Metropolitan Transportation Authority
Mario Cordero,
Executive Director,
Port of Long Beach
Moderated by:
Genevieve Giuliano,
Margaret & John Ferraro Chair in Effective Local Government and Director, METRANS Transportation Center at the University of Southern California
Recent Events
Price Talks: Policy in a Pandemic
Racial Justice and Economics: A Crucial Pairing, featuring William Spriggs, Richard Green, and Interim Dean Dana Goldman.
Conversations with Interim Dean Goldman: Public Policy Leading the Way
Conversations with Interim Dean Goldman: Public Policy Leading the Way – Henry Cisneros, former HUD Secretary
Lusk Perspectives
Lusk Perspectives: Changing Typologies and Construction Innovations in Housing
Leadership Thoughts
Leadership Thoughts: Frank V. Zerunyan on Ethics and Resiliency